About Us
Global Infoventures is #1 software solution provider setting uncompromising standards in quality and reliability. It works with a scientific approach in converging high end technology and innovative ideas to create best possible technology solutions.
Global Infoventures was founded in 2000 with a strong focus on research and development of Technology Products and Solutions for Global Applications.
Global Infoventures has the state of art infrastructure as well as the focus & vision needed to build, implement and maintain large and complex business applications.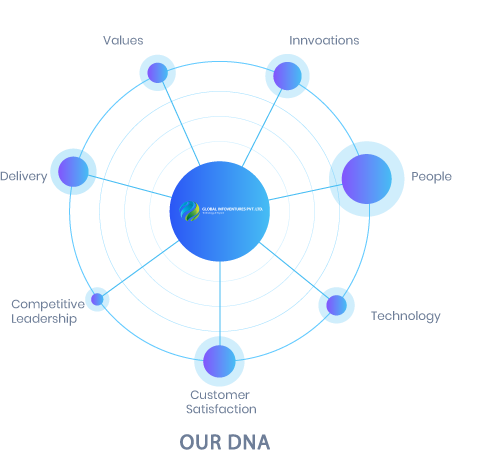 Key Components
Cloud

SaaS

Analytics

Security

A I
Our Domains
Education
Over 15 years of experience in Education segment having a Customer base of over 70 Institutions in India
Insurance
Working with Insurance Majors in India
Energy
Platform for Energy Management System is going to be launched in US soon